He said to them, "Go into all the world and preach the gospel to all creation ."
Our community is important because God loves all of humanity. Our goal with these groups is to impact different areas within the valley as well as each other's lives by connecting, serving and growing together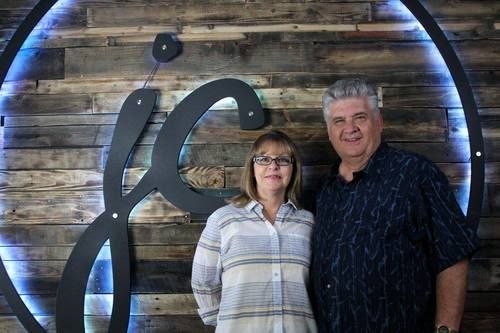 Serving within ministry since 1989, we desire to promote fellowship, spiritual growth & nurture our community through outreach. We have two fantastic children, a son, and daughter, and they have blessed us with five grandchildren. Our group's heart and mission are to help those within The Crisis Pregnancy Center of Phoenix. We will be taking a break in July and August. Our group will resume in September. We invite you to serve with us!
We have been married since 2014 but met in ministry in 2012. I served as the Women's Director and Kevin as a Pastor. We have fourteen children and are proud grandparents to five grandchildren! Together we have started our ministry and continue to seek the Lord's guidance in serving diligently. We are hosting a group that has a heart and desire to help their community through "adopt a block" outreach and hosting events.
We look forward to meeting you!
We have been serving in ministry for twenty plus years. Our heart and passion are within the unity of marriage and family. We are blessed with two children, a son, and daughter and have four beautiful grandchildren. We enjoy serving and leading with God's guidance that is placed at the center of all that we do. Our group has the heart to serve within Jesus Church, the community, or wherever God shows us we are needed. Please join us!